Day 3 :
Keynote Forum
Koszalin University of Technology, Poland
Time : 10:30-11:00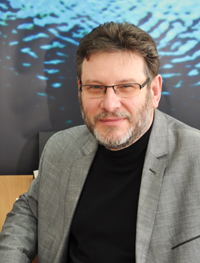 Biography:
Paweł K Zarzycki has his background in Pharmaceutical and Biomedical Analysis involving Chromatography, Supramolecular Chemistry and Chemometrics. His research interest includes "Development and optimization of effective extraction of biomarkers, temperature effects in liquid chromatography, thermochromic host-guest supramolecular complexes and biomedical analysis of low-molecular mass compounds from complex samples driven by simple separation protocols and multivariate data processing".
Abstract:
The aim of this research communication is to demonstrate that relatively low-resolution separation techniques based on planar chromatography and combined with properly optimized samples pre-purification (involving e.g., liquid-liquid or solid phase extractions) and sensitive detection (e.g., fluorescence or colour staining) can be very helpful to investigate various complex problems. Described methodology may provide complementary information that can be used for fast samples screening, before quantification involving more accurate and sophisticated techniques. Using the own experimental works, several issues associated with low molecular mass metabolites, biomarkers and micro pollutants quantification from different complex samples, will be reported and discussed, particularly: Group-type separation of biological samples including spirulina containing food products and pharmaceutical formulations; screening of environmental samples: surface waters, treated and untreated sewage waters and activated sludge materials as well as soot dust originated from cold surfaces of biomass fuel, fossils-fired home heating ovens, truck exhaust systems and asphalt concrete samples; selective solid phase extraction (demonstrated for battery of key steroids with polarity ranging from estetrol to progesterone, for which the retention data are collected via breakthrough curves from C18 SPE tubes and compared with the retention of target analytes on micro-TLC wettable with water RP18 HPTLC plates) and; optimization of detection of target analytes separated by 1D and 2D micro-TLC based on sensitive methods like photo-thermal detection or DPPH derivatization for quantification of fullerenes and measurement of the total antioxidant potential of food samples, respectively.
Keynote Forum
York University, Canada
Time : 10:00-10:30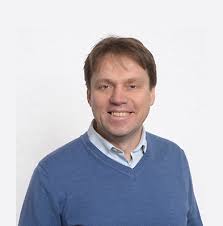 Biography:
Sergey Krylov completed his PhD from Moscow State University. He has been Professor of Chemistry at York University in Toronto since 2000. He had held Canada Research Chair Tier II for a maximum term and is now York Research Chair in Bioanalytical Chemistry. He is a Founder and Director of the Centre for Research on Biomolecular Interactions. He is recognized internationally for his pioneering work in the fields of "Chemical cytometry, kinetic analysis of affinity interactions, and selection and applications of oligonucleotide aptamers". He has authored over 160 peer-reviewed papers and his research contributions have been recognized with a number of distinctions including two awards from the Chemical Society of Canada.
Abstract:
Studying the kinetics of reversible binding between a protein and a small-molecule drug is a major challenge. The available approaches require that either the small molecule or the protein modified by labeling or immobilization on a surface. Not only can such modifications be difficult to do but they can also drastically affect the kinetic parameters of the interaction. To solve this problem, we developed kinetic chromatography with mass-spectrometry detection, a solution-based label-free approach. Our novel approach utilizes the ability of some modes of chromatography to separate any small molecule from any protein-small-molecule complex without immobilization and the ability of mass-spectrometry to detect a small molecule without a label. The rate constants of complex formation and dissociation are convoluted in the temporal pattern of small molecule elution measured with mass spectrometry at the exit from the chromatography column. We developed advanced algorithms and software to deconvolute the unknown constants from the temporal pattern by solving an inverse mathematical problem either analytically or numerically. In this lecture, the concept of kinetic chromatography with mass-spectrometry detection will be explained and a examples of its use for studying kinetics for protein-drug interactions will be presented. Prospectives of the utilization of kinetic chromatography with mass-spectrometry detection in the pharmaceutical industry and academic research will be discussed.